This recipie is for those with acid reflux / GERD / GORD, etc.
Beans and Potatoes ( aloo phaliyan ) is a great food to eat with rotis.
It is a punjabi dish. This recipie in particular is very quick to make. It is made by omiting the onions, garlic and chilli powder that one would normally put in it in order to reduce acid conent.
Here are some images: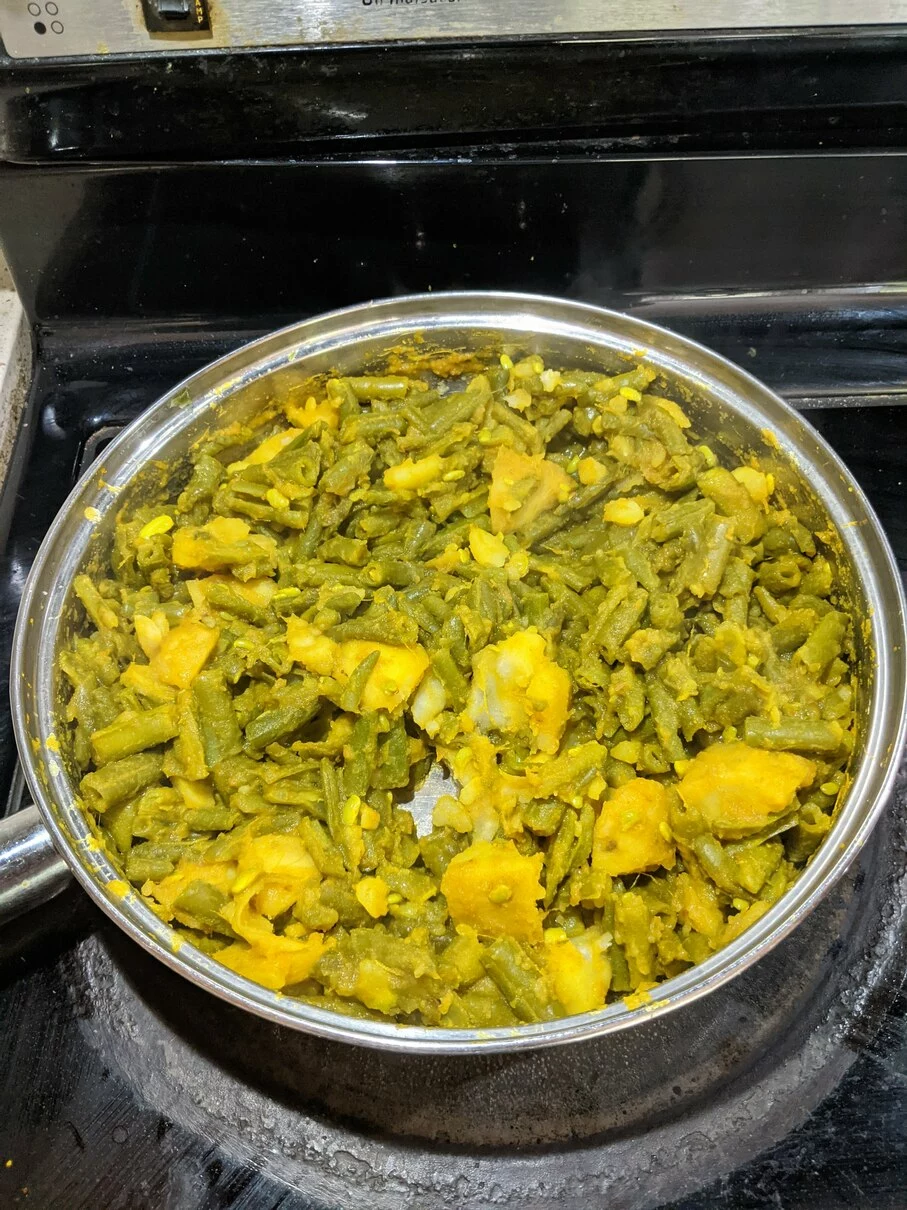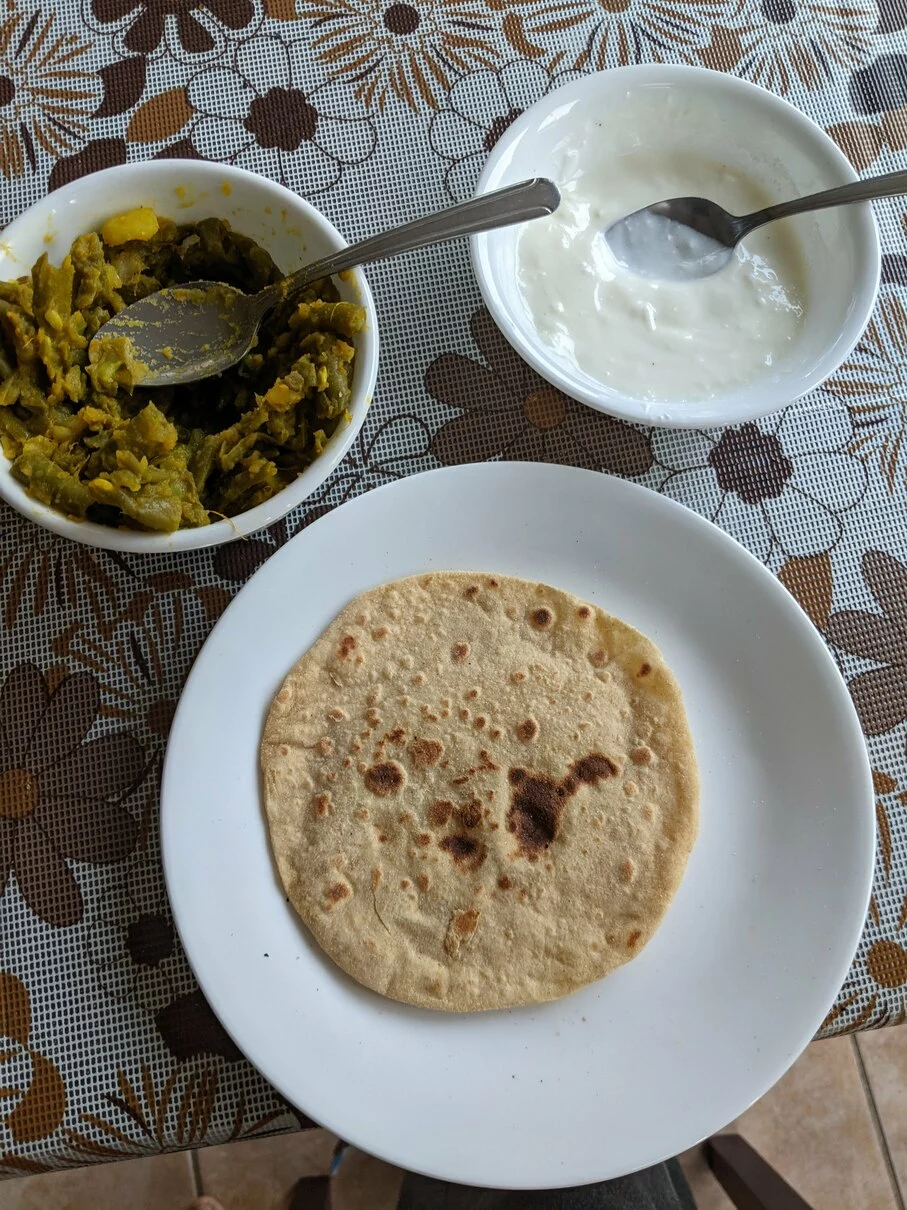 Recipie
Ingredents
(Serves 4)
| Ingredient | Amount |
| --- | --- |
| Frozen Cut Green Beans | 750g |
| Potatoes | 4 medium |
| Ginger (blended with some water or chopped) | 2 inches squared (more or less) |
| Tumeric powder | 1 tsp (heaping) |
| Ground Cumin Seeds (Jeera) | 1 tsp (heaping) |
| Salt | 1/2 tsp (packed / flat) |
| Canola or Vegetable Oil (optional) | 1 tsp |
Directions
Main Idea: Cook the beans and Potatoes Seperately and mix together
Potatoes Part:
recomend doing this after first putting the beans to boil, but up to you.
peel the potatoes
put in microwave
cook on high for 5-10 minutes (or more if needed) until the potatoes seem like they are cooked - flip in between cooking
take out potatoes (carefully, they're hot) and put on board
cut potatoes into pieces - they should be cooked - or at least mostly cooked and soft, so it might squish a bit, except the outside, but that's all good
Beans Part:
wash the beans in strainer (optional - but good practice)
put beans in dish that would normally hold twice it
add water and boil
while boiling, do the Potatoes part below ! (or surf the web or whatever you want i guess)
when beans seem tender / cooked (takes maybe 10 mins after boiling), stop the oven
after it cools a bit (or not), remvoe the water via strainer
Mix It All Up (the fun part):
with the cooked beans in the pan without water, mix in the potatoes
add the blended (or not) ginger, oil (optional), tumeric, ground cumin seeds and salt and stir it
let it cook on low a bit (or not, up to you)
Serve with roti (you could've cooked that while the beans were boiling and the potatoes were in the microwave i guess) and yogurt (or not if you have lactose issues).
Spice it up!
Don't have GERD, or have a crap tonne of gaviscon or pepcid or whatever you want to use up and want to spice things up?
Make it a normal dish by frying a medium onion & half a medium garlic bulb in a tbsp of oil and also add 1/4 tsp chilli powder (or more if you like it more spicier).
Can also make it richer by switching up the oil with more ghee, using naan instead of roti, or using fattier yogurt.